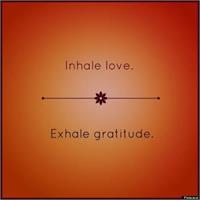 Join us Thanksgiving morning for two special classes. These powerful classes will open your heart and leave you with a sense of deep gratitude and recognition for all that you have.
8:15 – 9:30 am – Gratitude Flow w/Emily Robinson
Whether your holiday is overflowing with busy or settling into calm, Emily will guide you through breath work finding space for yourself. Her flow will incorporate poses specific to cultivating gratitude in our bodies and opening our hearts. Finding space for yourself in the holidays is important and gratitude with a sense of well being can help guide you through the whole season.
10:00 – 11:15 am – Abundance Flow w/Diana Vitantonio
In this season of abundance, get centered on your mat and full on yoga before you fill your plate with Thanksgiving favorites and family time. This class is designed to be grounding and balanced – we will flow, sweat and reflect on our blessings so you will leave with space for whatever comes next – whether that is pumpkin pie or your awkward in-laws, or some of both!
*Regular class rates apply
All other classes will be cancelled on Thanksgiving. On Friday, November 29th the 6:00 am and 6:00 pm classes will be cancelled as well.
As a way to help those less fortunate we will be accepting non-perishable food and monetary donations for the El Dorado Hills Food Bank. Please help us to help others that are less fortunate during the holiday season.
Donate by credit card online at the link above or by cash or check at the studio. Make checks payable to El Dorado Hills Food Bank